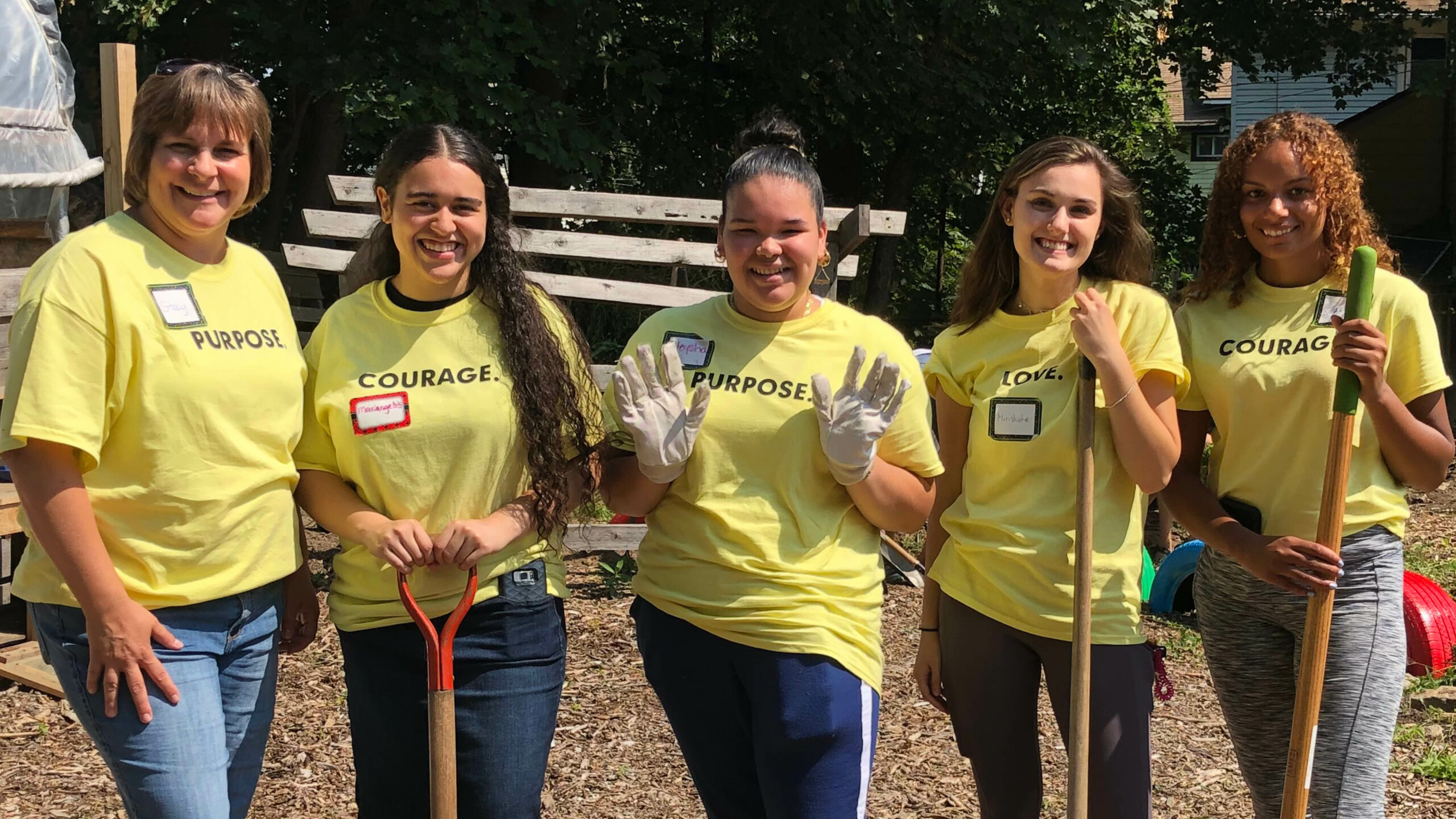 First in Family Scholarship
The First in Family Scholarship Program began providing scholarships for students at institutions of higher education in Monroe and Ontario Counties, enabling first-generation college students to graduate debt-free.
Overview
This innovative program addresses the challenges of families who have raised bright, conscientious children, but have never been able to afford college. It supplements the financial awards to each student from his or her institution, supplying all additional funds needed to completely pay for the Farash Scholar's tuition, room and board, textbooks, and mandatory fees. This not only enables the scholar to be the first in their family to attend college, but also to graduate debt-free; having the greatest potential for ongoing success. The Foundation's support continues over the course of the students' college careers, up to five years.
A condition of the scholarship is that all Scholars are required to undertake community service with local nonprofit organizations for the duration of college. Additionally, Farash Scholars are given opportunities to interact with each other – as a group, and at a variety of programs, performances, and sporting events.
"We at the Farash Foundation are heartened by the prospect of helping local students to be the first in their families to gain a college education without enduring the burden of a financial obligation likely to last for decades. We know this will give these scholars brighter, more productive futures – perhaps far beyond their families' dreams."
-Thomas H. Jackson, Foundation Trustee
Schools & Scholars
Katelyn Roland: 2022
Wyatt Harrington: 2021
Gabrielle Wilkins: 2016*

* Graduates

Isaiah Cotton: 2024
McKenna Colacino: 2023
Lea Milyk: 2021
Mia Morrison: 2019
Sarah Taylor: 2018*
Audrey English: 2017*
Courtney Franceschi: 2016*

* Graduates

Kaitlynn Pacher: 2022
Rexford Johnson: 2022
Seth Walker: 2021
Dylan Burgio: 2019*
Miguel Rosario: 2019*
Ayriona Winston: 2018*
Tanisha Dominguez: 2017*
Jason Figler: 2017*

* Graduates

Tyreese McMillan- Harris: 2024
Yaireliz Cruz: 2023
Anfernee Daily: 2022
Isa Reese: 2021
Vy Bui: 2020*
Duyen Nguyen: 2019*
Christopher Peterkin: 2018*
John Ernst: 2017*
Htoo Lar Paw: 2017*

* Graduates

Noba Htoo: 2024
Karina Myshinskiy: 2023
Kaycee Viator: 2022
Latoya McNish: 2021
Andrew Rendsland: 2020*
Nina Fedorchuk: 2019*
Kraig Johnson: 2018*
London Booker: 2016*

* Graduates

Cassidy Kress: 2024
Zachary Holderle: 2023
Miguel Rosario: 2022
Dan Nguyen: 2022
Libnah Rodriguez: 2021
Robert Graham: 2021
Ayriona Winston: 2020*
Jason Figler: 2020*
Quyen Pham: 2018*
Najua Baaith-Mercado: 2017*
Tashae Williams: 2016*

* Graduates

Gionna Laracuente: 2024
Mariangelis Gonzalez: 2023
Dylan Burgio: 2021
Aleysha Dominguez: 2022
Mirishahe Beha: 2021
Jazlin Garcia: 2020
Selena Soto-Castrechino: 2019*
Tanisha Dominguez: 2019*
George Roba: 2018*
Brian Tran: 2018*
James Janowski: 2017*
Luis Rodriguez: 2016*

* Graduates

Bobbie Drown: 2024
Zuylem Matos-Padron: 2023
Patricia Peters: 2022
Zachary Perkins: 2021
Ariel Villanueva: 2020*
Layla Tarricone: 2018*
Mijana Coric: 2017*

* Graduates

Hafsa Ahmed Mohamed: 2024
Isabella Cilino: 2023
Daimarelys Lara: 2022
Andrew Kaseman: 2021
Jenny Yau: 2020*
Mohamed Abdukadir: 2019*
Henry Le: 2016*

* Graduates