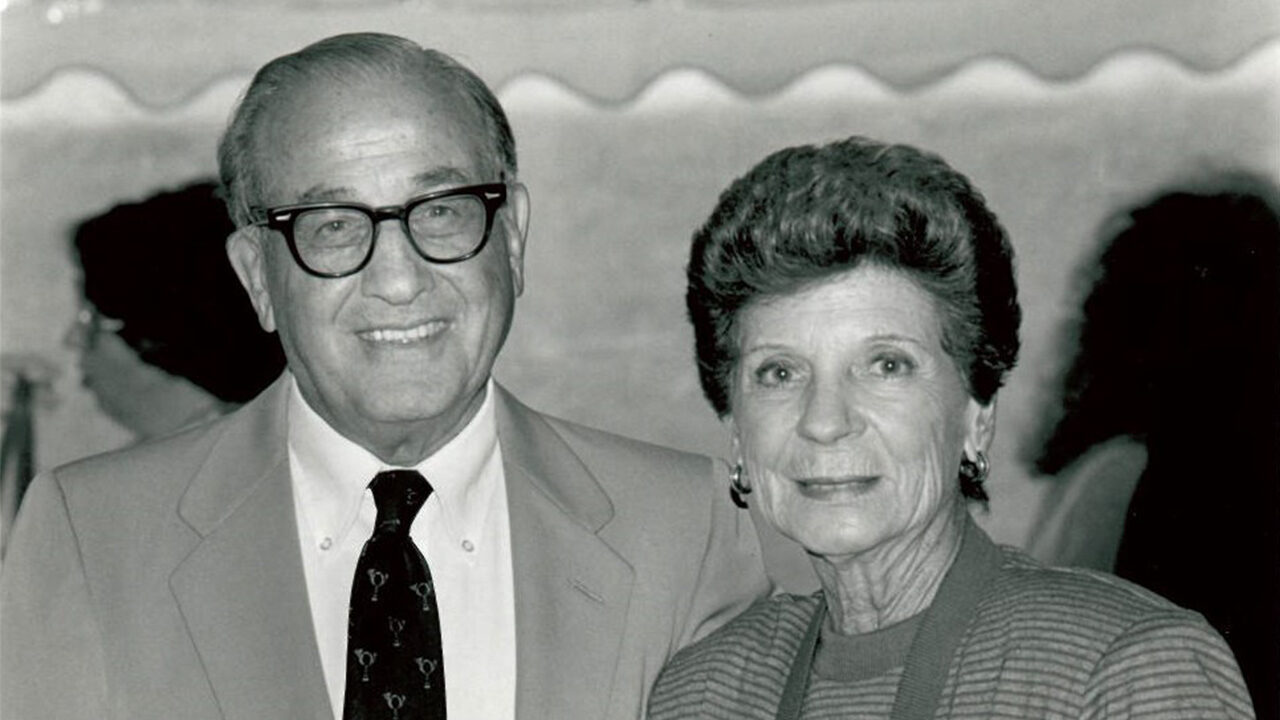 History
Max and Marian Farash were best known for their entrepreneurial drive and commitment to community service. Together, these serve as the common thread between their lives and the foundation they established.
Our Founders
Max was only five when he arrived in America from what is now Macedonia. Growing up in Rochester's Clifford-Portland neighborhood, he went to work at a young age to help his family by delivering newspapers and groceries. But Max wasn't just a hard worker, he was a true entrepreneur. He had an uncanny ability to "read" a market and take calculated risks to be successful. While still in school, he ran a small business with 14 vending machines. It quickly grew based on his ability to predict people's tastes.
After marrying Marian, Max found his true calling in real estate development. He became wildly successful not by building where people lived, but where they would want to live in the coming years. Partners for life, Max and Marian felt strongly about sharing the fruits of their success with their community.
In 1988, they created the Max and Marian Farash Charitable Foundation; specifying that half of the foundation's annual grants should support secular causes in Monroe and Ontario Counties, and half should support Jewish initiatives both locally and globally.